From Backoffice > Appearance > General, you can change the Backoffice Theme, edit the page title and set your logo and favicon.
The Theme selector allows you to chose between the available themes: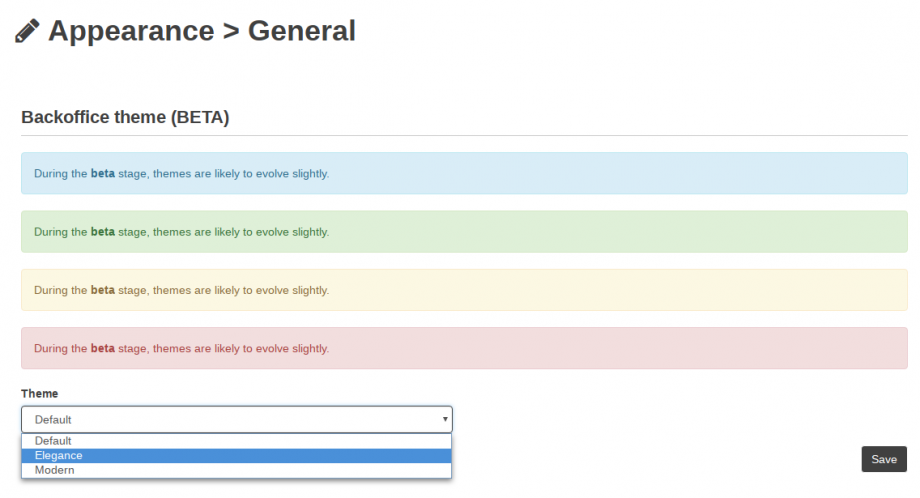 To change the backoffice page title:
As indicated, You can change the browser tab title with the translations: Edit the backoffice.csv and translate Siberian – Backoffice for each or the languages available on your Siberian. Please refer to the translations documentation.
Upload your logo using the image uploader, following the file type and recommended size indications. This logo will be displayed on the Editor login page, and  the backoffice left top corner.


There are 2 favicons in Siberian, one for the Editor, and one for the backoffice.
From this page, you will be able to upload the Editor's one:

Once uploaded, it is displayed on the browser tab when working on the editor:

To change the Backoffice favicon:
Use an FTP software or your panel file manager to go to your Siberian folder, and upload your new favicon. There are 2 files to upload: favicon.ico and favicon.png. Once you have overwritten the 2 default files with yours, you are done.