There are two options:
1. With the Free Apps Company Previewer:
You can download it from these links:
For Android (Siberian 4.13.3): Download the APK
You can read this documentation to learn how to install an app with an apk on Android devices:
For iOS: [Soon available]
After installing Apps Company Previewer, launch it.
Enter the URL of your Siberian (e.g.: https://my.siberian.com ), then your credentials and navigate through your applications.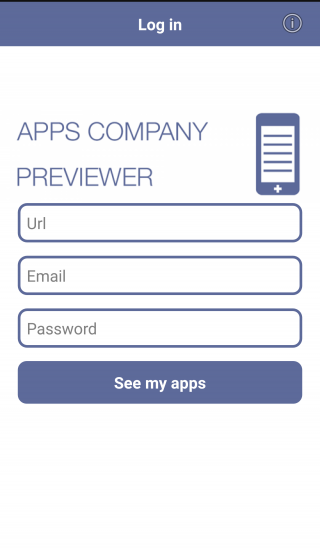 2. With your own Previewer app:
You can buy it here: https://extensions.siberiancms.com/downloads/your-own-previewer-app/
Download the zip file and install it in your Backoffice > Settings > Modules.
You will find how to create your previewer app in this documentation:
https://doc.siberiancms.com/knowledge-base/feature-application-previewer-setup-usage/