Note:  If you have previously installed the module called "privacypolicy-1.0.zip"
you must install the updated version privacypolicy-1.1
Where can I find the Privacy Policies of my application ?
Note: The following options were introduced in Siberian 4.8.4.
If your application have the `My Account` feature you can find it right inside under the button `Privacy policy`
If you want more flexibility for your Privacy Policies, you can also add them as a `Feature`
In the Editor > Features section you can add the `Privacy policy` and customise it to your needs, or stick with the default one we provide.
I don't want to add the `Privacy policy` as a `Feature` how can I edit it ?
If you want to edit the privacy policy you can go in Settings > Terms & Conditions and edit the privacy policy right here.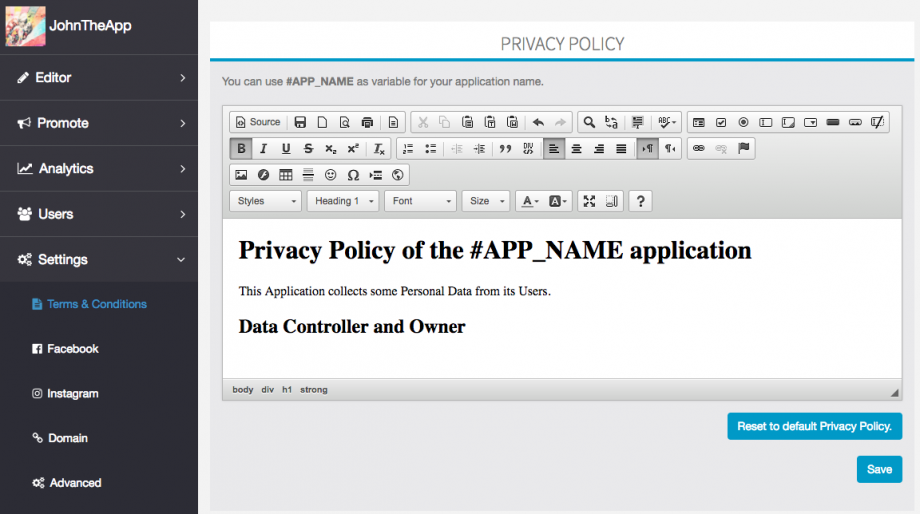 I am a MAE or PE owner and want to create a default Privacy Policy for my applications ?
As a product owner, you can edit the default privacy policy to be used as default in all new created applications, to do this, go in Backoffice > Settings > General under the section Application you'll find the ``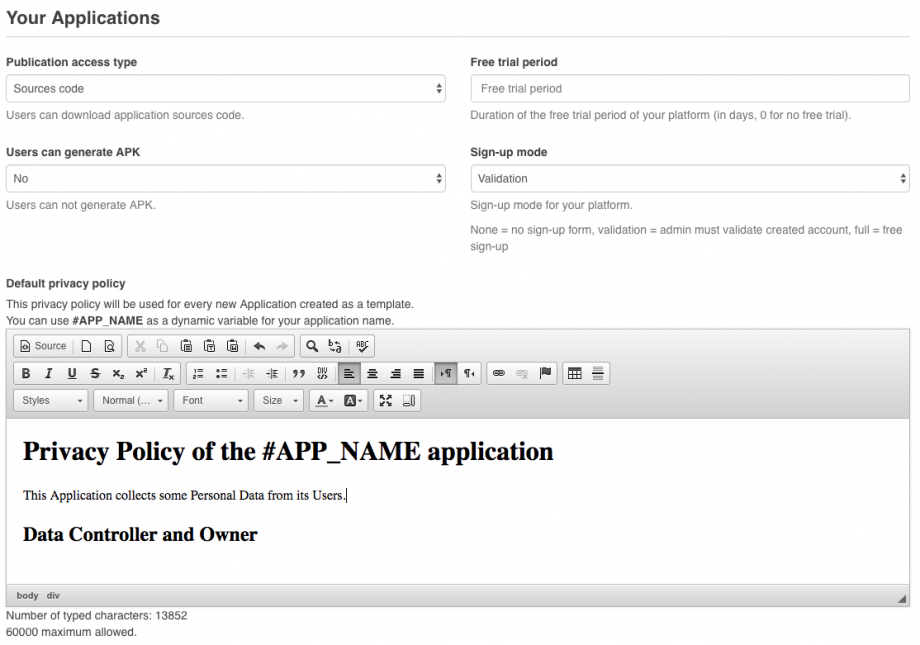 How can I get a publicly accessible link to the Privacy Policy of my Application ?
Here is all the pages you can find the public link for your application.
Editor > Publication > General Informations
Editor > Settings > Terms & Conditions
Editor > Features > Privacy Policy
Backoffice > Application > Edit